Great Day 1 of Business Coaching at The Black Enterprise FWD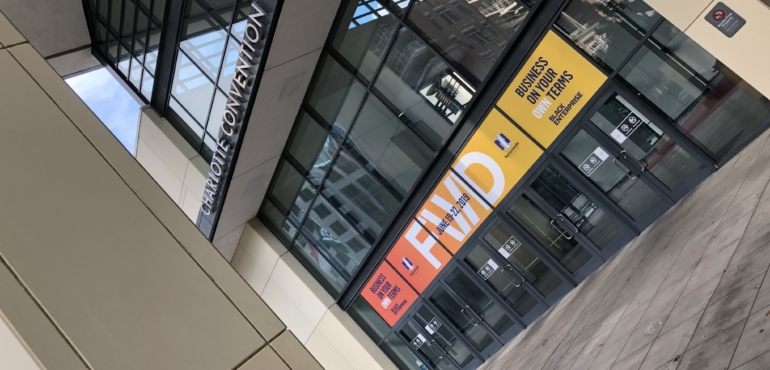 Great day! Started slow, but I'm the queen of strategic pivots. Hit the cyber pavement and also asked the signup crew to broaden my coaching topic (people keep putting me in the marketing box and missing out on the small business maven) and BOOM—- multiple happy clients and a full docket for tomorrow! 
Here are some broad-brush take aways from some sessions:
1) University Professor and Author looking to offer technical writing services:  start shifting speaking opportunities to trade shows and conferences where decision makers who need her services meet. Shift from brand marketing to user benefit marketing with storytelling.
2)Corporate exec working on a business plan for an after school program:  Investing in hard assets is ill advised until you get year-over-year grants and corporate sponsors.  Instead of buying a van, getting the proper permits and insurance and hiring a driver to pick up kids, outsource to companies who already do. Costs are lower.  Same for buying a building or leasing a space. Turn to churches and schools who have the space and will let you use it a few nights a week until you grow your clientele and revenues.
3) Beard Grooming Kit for Men:  Storytelling is key to demonstrate benefits, but on board barbers who will be online and offline ambassadors; consider walking the product into a big name retailer and getting it on the shelves. Identify a non profit that is getting men back into the job market and provide career makeovers.  Cause a stir on media. Oh yes— the major influencer here is women who buy these things or influence their men… so beautiful female ambassadors sampling at clubs and cigar lounges will move product. 
4) Financial Consultant who wants to branch out from corporate but not making money with her startup clients:elevate your target to organizations that support small businesses like incubators and non profits who can pay for your services and speaking and workshops. Find another tear of corporate clients who will pay more for her strategic counsel in lieu of the tactical work that can dominate your time to make money doing other things. ?????? You need advice?  Reach out!
#smallbusinessowners #entrepreneurs #coach
Talk to me! Business Coaching Signup