Pushing Through with Gratitude and Hope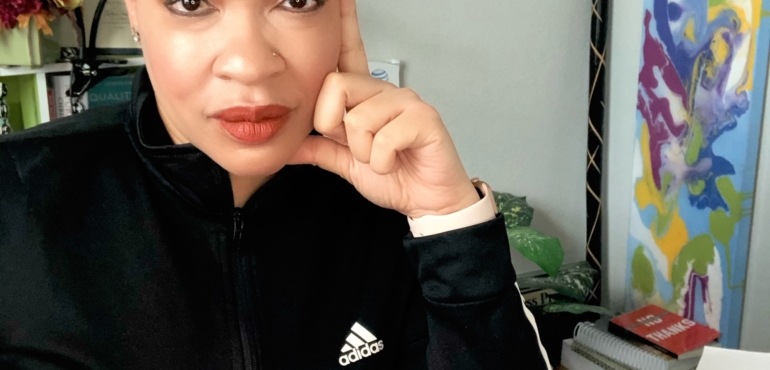 It's rough out here, Sis. How are you hanging in? I just wrapped a recording of @theculturesoup with one of my good friends from Atlanta who is a political pundit, Matt Stevens, and we had to make an intentional effort to end the show on a happy note.
What are you doing to end your day on a happy note? Research says that happy people are successful people, not the other way around. Chasing success won't make you happy.
That means you can't lead like a rockstar without gratitude and hope! Applied positive psychology says hope is like a drug. You need it to even set a goal let alone smash it. It's the fuel that will drive you to win. What will you do today to add gratitude and hope to your day?
I'm grateful that Friday I record a segment on @nbcdfw with the CMO of Mary Kay, my friend and advocate @sherryag to discuss my new book, No Thanks: 7 Ways to Say I'll Just Include Myself. She is one of the voices in the book. We'll talk about what women of color can do to shine in the workplace and lead during this crucial moment in history, despite the odds.
Also, I'm grateful that Monday, I'll join executives from HBO Max and Wasserman Media Group to discuss the ins and outs of long and short form content in developing your brand off the court for some 144 lady ballers from the WNBA. Very grateful to their sponsor, a pretty familiar brand, for inviting me along. 😉 🌐 🏀 ⛹🏽‍♀️
Get the book… leaning out to lean into your work is a major theme. We'll be discussing this and all 7 affirmations beginning Monday, Sept 21 in my new, private and exclusive online community and #NoThanks Book Club. You can join today.
I hope to see you online.
LMS