#NoThanks Branded Journal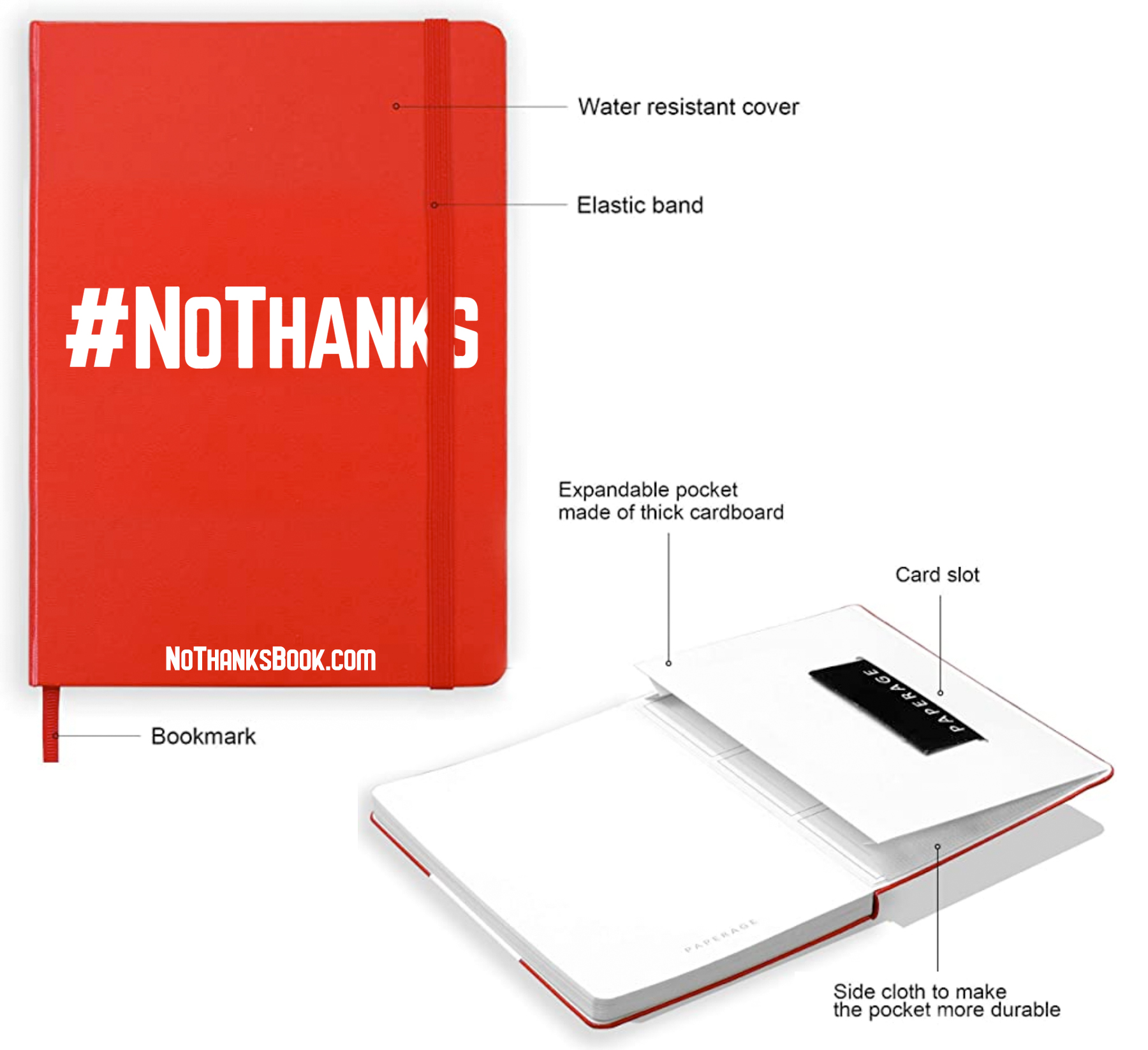 Self talk your way to the C-Suite with this #NoThanks branded journal. It is the perfect companion to the book, No Thanks: 7 Ways to Say I'll Just Include Myself.
Why not have a journal to respond to the powerful questions at the end of every chapter so that you can put your plan into action as you reflect on how y0u will get unstuck from the challenges that are holding you back?  It has a water resistant cover, elastic band and book mark, an expandable pocket to tuck away business cards or other notes and a card slot for your own business card.  It makes a wonderful holiday gift for your sister friends too.
$

2,500.00

The No Thanks Online Course & Discussion Guide is more than 4 hours of content drawn specifically from the bestselling book, No Thanks: 7 Ways to Say I'll Just Include Myself.  The book holds within its covers so many teachable moments, it made since to turn it into a self-paced course.  LMS walks with you, chapter by chapter in this video-driven course, and provides thought provoking discussion prompts…